I have still yet to ever eat a meal in Italy, but after reading John Grisham's imagery of Parma, Italy that will be the first city I visit. A football story that venture's quite a bit away from the American portrayal of the game, Playing for Pizza gains my interest with his tasteful descriptions of Italian Cuisine.
A third string quarterback that ruins the Cleveland Brown's 17-point lead in the AFC championship game, Rick Dockery decides it's time to find employment somewhere else. Without knowing a word of Italian, Dockery reluctantly becomes the starting quarterback for the Parma Panthers. Much to his surprise, football gains the same amount of media attention in Italy as men's volleyball does in the United States.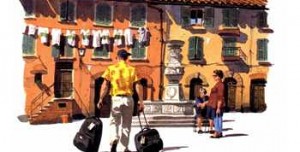 For Grisham, who is not normally a sports novel writer, it seems as if this book was a chance for him to express his love for Italy in terms of the food, culture, and landscape. He used the platform of football to gain an interesting point of view on the "characters" of Italy. This is not a story to read if you are looking for an elite level of sport. At the end of the day, what does it truly mean to be Italian Super Bowl champions?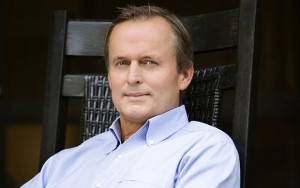 Despite not being an inspiring sports story, the rich characters combined with the rich food descriptions creates for an entertaining and mouthwatering read. When Dockery first reaches Parma, his American coach Sam Russo takes him to a family owned restaurant in dowtown Parma. Gresham describes at great page length each and every course that the two are presented with. You will never crave wine, cheese, a proscuitto more reading any other novel.
Grisham was able to put me in Parma, Italy whether I was in the restaurant, on the field, or with the beautiful female tourists. I would not recommend this book to any sports patron who is looking to really root for a player or a team in their readings. This is simply an image filled novel that will help you choose your next destination for your Europe vacation.