In the summer of 2004 Karch Kiraly was 44 years old playing on a sand court that had shrunken in size from his years at the top of the world and added antenna's that had prevented much of his shot versatility. In the early rounds of the Hermosa Open he had sustained a back injury that allowed him to barely move about the court to aid his partner Mike Lambert. No one would have faulted him for withdrawing considering the circumstances. Instead, in a game dominated by power and strength he was able to out control and out finesse the best athletes in the game.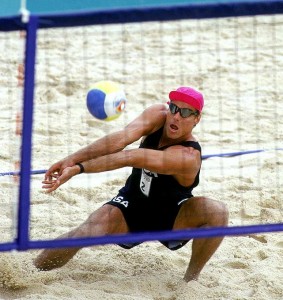 Karch and Lambert created an I-formation that kept him from having to receive as many serves. On the occasion that he was forced to receive a serve he was a strong enough competitor to find the sand another way.He willed his way to a championship that weekend and became the AVP team of the year in 2004 at the age of 44.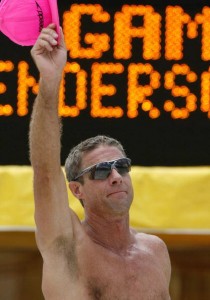 This is just one of the many legends that circulates about the man. Anybody who is truly involved in the sport is sure to hear stories on a daily basis of how Karch Kiraly is everything volleyball was meant to be. Just the other day I heard that he went through an entire season in the Italian Indoor League and never committed a single hitting error. For those of you who don't know much about volleyball mechanics, that is on an comparable level to hearing something along the lines of a Quarterback in the NFL going through an entire regular season and playoffs without throwing an interception or fumbling the football.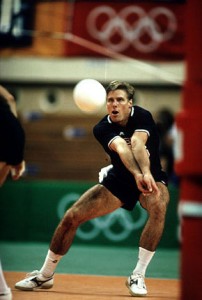 Looking at the pure stats the man was able to win over $3 million in just his AVP Beach Volleyball tournament winnings. This doesn't include his endorsement deals, his international beach tournament winnings, or his career as a professional indoor volleyball player. There are probably 10 volleyball players of all time that have ever been able to reach the $1 million mark. On top of that he finished with the most AVP tournament wins ever, was AVP MVP 6 times, four-time National Champion and All-American at UCLA, won 3 Gold Medals in the Olympics ( 2 beach and 1 indoor), and remains the only volleyball player to be inducted into the Olympic Hall of Fame. In our sport whether you are talking beach or indoor Karch truly was the greatest.