The last time George Mason Men's Volleyball team held the Eastern Conference Tournament at home was in 1985 (6 years before I was even born). The top seed in the EIVA at the end of the season gets to play host to the Tournament, and currently we sit alone at the top as the only undefeated team in the conference.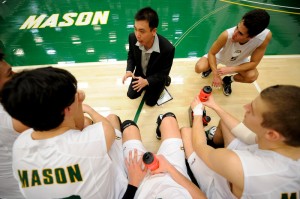 Last week Penn State took a beating from Harvard University after a recent recovery from Harvard outside attacker DJ White. It was the first time that Harvard had ever defeated Penn State, and snapped Penn State's 61 match winning streak within our conference. My earlier season predictions seem to be holding true.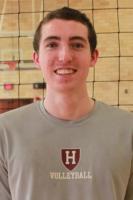 Penn State losing 3-0 to another conference opponent could be just the confidence booster needed to have our team take the next step. Our previous two seasons we were always one of those bubble teams hovering around the top 15 nationally. Now, although our ranking is still similar I feel like we are in a position to really get over that hump.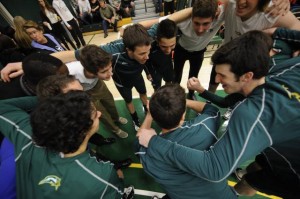 Our first opportunity for our top seed to be tested will not require a long anticipation. We will fight to stay at the top this Friday, February 22nd when we play Penn State for the first time this season. Our two meetings with Penn State combined with two from Harvard and one left away at Princeton will determine whether the championships will be held in the RAC this April.