Basketball is always a sport that is well known for the general enormity of its players. To put in to perspective for you if you were to look at the roster of our Mason men's basketball team and the roster from our volleyball team you would notice that we actually have the same average height (6-5).
What does this mean to you? If you see any really tall, skinny kids walking around school in the next few days be sure to wish them luck in their games this weekend against NJIT and Rutgers.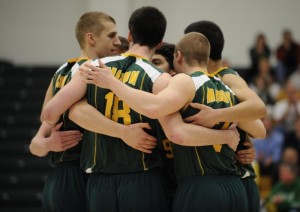 Or just come be one of these people Friday or Saturday night at 7.