Division 1 Men's Volleyball is divided into three conferences: the MPSF(West Coast), EIVA(East Coast), and MIVA(Midwest). Now each year these three conferences host conference tournaments, and each of the tournament champions get a bid into the NCAA Final Four. The fourth bid goes to the AVCA chosen at-large bid.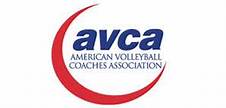 The problem, however, is that the MPSF houses a majority of the NCAA's best volleyball teams yet they only get one guaranteed bid. The AVCA comes out with a weekly Top 15 poll and currently the MPSF holds 11 of those 15 spots.
My solution would be to create an Elite 8 rather than just a final four. That way there would still be the three conference champions that would make it in to the tournament plus the team with the best record in the MPSF, and four at large bids. This would be the easiest way to create balance within the conferences again.